Simply register for FSB Insurance Service here to be sent the link to the portal and one of Allianz' consultants will contact you to discuss the risk profile of your existing customers.
See how the of your customers' risk of default prediction has evolved over the past 12 months and find out where your customers sit within Allianz' risk scale. You'll also be able to see details of your top customers and sectors to learn whether you have any customer or sector concentration risk, where most of your debt is within a specific industry.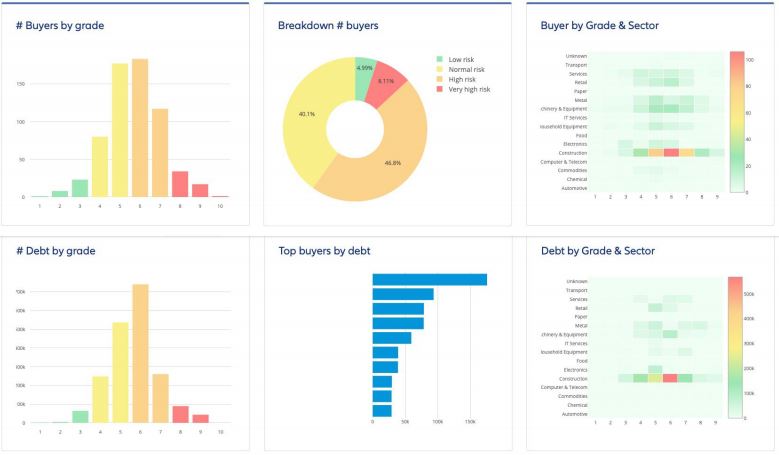 How it works
To obtain your free Credit Risk Analyser Report, simply register for FSB Insurance Service here.
Once you're registered, you'll receive a link to the portal where you can upload your aged debtor report via a secure landing page (if you do not want to upload the aged debtor report you will be contacted by a member of the Allianz team within 3 working days and asked to provide this via email).
Allianz will then create the dash board for you.
This report will include:
See how the average rating of your customers based on our probability of default prediction has evolved over the past 12 months
See where your customers fit by sector. To see if you have an issue with sector concentration
See a breakdown of your buyers by credit risk grade and industry sector
Need help? Give us a call on 020 3883 7976